Explore The Rituals
Sérénité offers a variety of simple yet effective rituals to upgrade your skincare routine, with no need for costly or harsh products and treatments.
Participating in any or all of these practices — in whatever combination best suits your lifestyle and your skin's unique needs — will help your skin achieve its full health and beauty potential.
Unlike invasive procedures or complicated routines, consistent use of these time-tested natural practices will leave your skin bouncy, youthful, and glowing from within.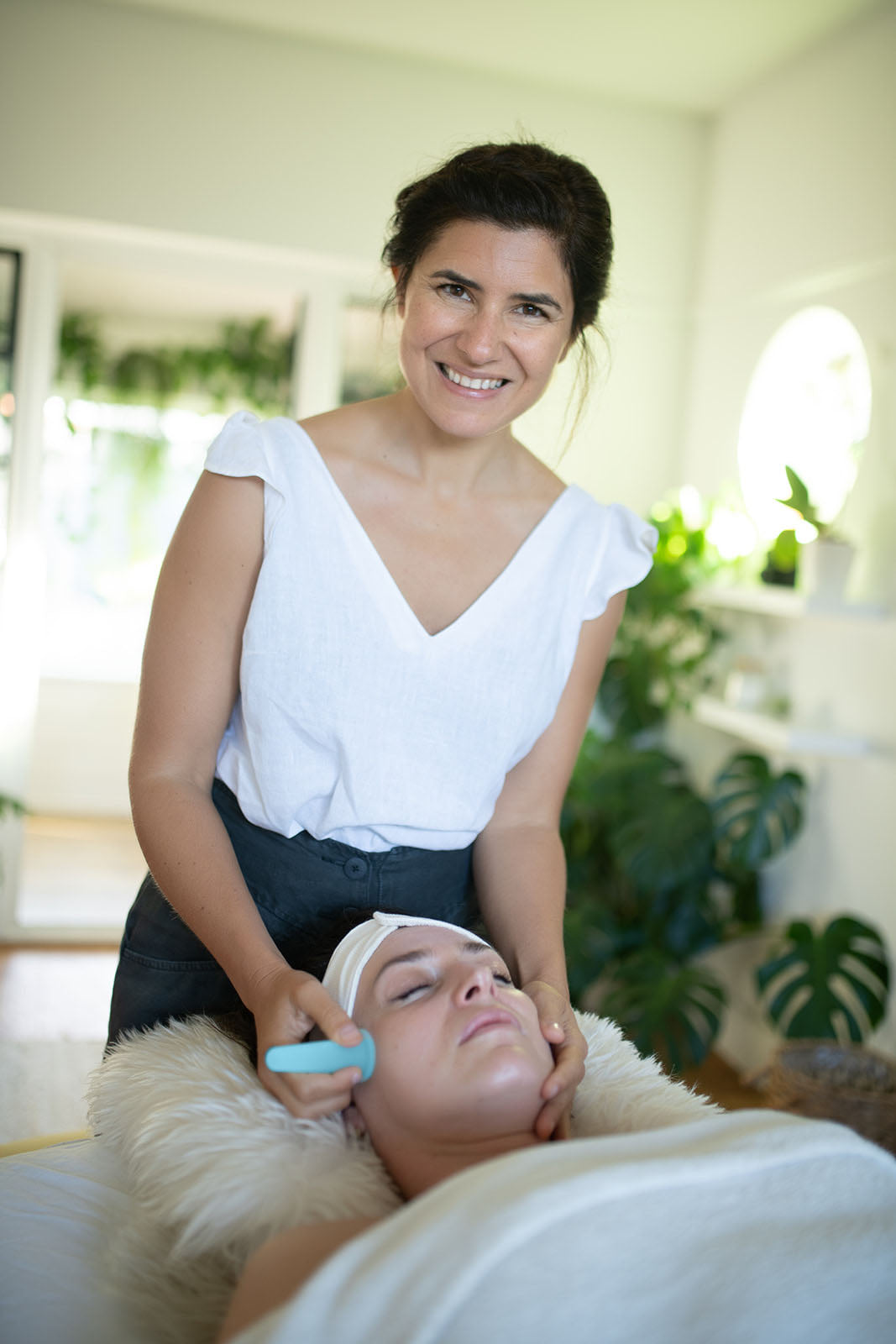 A Word From
The Expert
Hi, I'm Sakina Di Pace, the founder of Sérénité. I'm a licensed acupuncturist BSC (hons) Lic.Ac., massage therapist, and educator with over 12 years of experience in the UK and US.
My work has been featured by NBC, Marie Claire, and HuffPost as well as in professional beauty industry publications like Les Nouvelles Esthetiques and Professional Beauty Magazine. 
As a passionate multi-faceted practitioner, I believe that the most effective skincare routines are built on a foundation of simplicity and consistency rooted in time-tested techniques from around the world. Rather than promoting new skincare routines that are costly, complicated, and often invasive, I deliver instructional workshops that'll empower you with all the knowledge and techniques needed to achieve naturally healthy and glowing skin.
If you're looking for natural beauty routines that give visible results, then you're in the right place! 
Facial cupping, facial dry brushing, acupressure, and clay mask making are alternative beauty treatments that'll sculpt your face, plump your skin, and reveal your natural beauty.